We value the feedback we receive from our clients, and we would like to encourage YOU to share your experience with others. So, go ahead and REVIEW us.
Each review will earn you entries into the BIG drawing that will be held on Facebook live on April 15, 2019!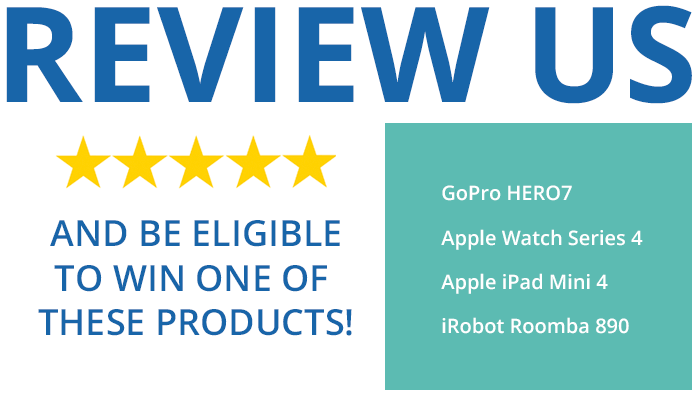 ONE winner will receive their choice of one of the following:
GoPro HERO7
Apple Watch Series 4
Apple iPad Mini 4
iRobot Roomba 890
How the "REVIEW US" contest will work:

Receive 1 entry for Google review.
Receive 1 entry for Yelp review.
Receive 1 entry for Facebook review
Receive 3 entries for a Video Testimonial that may be used in a future advertising campaign.
"REVIEW US" Contest Rules:
Contest runs January 1, 2019 – April 14, 2019.
Each person can earn a total of 6 entries: 3 entries for video testimonial & 1 each for social media review.
Video testimonial can be recorded in our office or by the individual in any location.
Video testimonial should be between 30 – 60 seconds in length.
Video testimonial should be recorded horizontally if using a smartphone.
Submission of a video testimonial is your implied consent for Paragon to use your likeness in any future marketing material.
Email rachelr@paragonat.com to receive instructions on how to send in your video testimonial.
Any questions, please contact our office at 770.928.7229.