How To Get Out Of Your Vehicle Lease With Benefits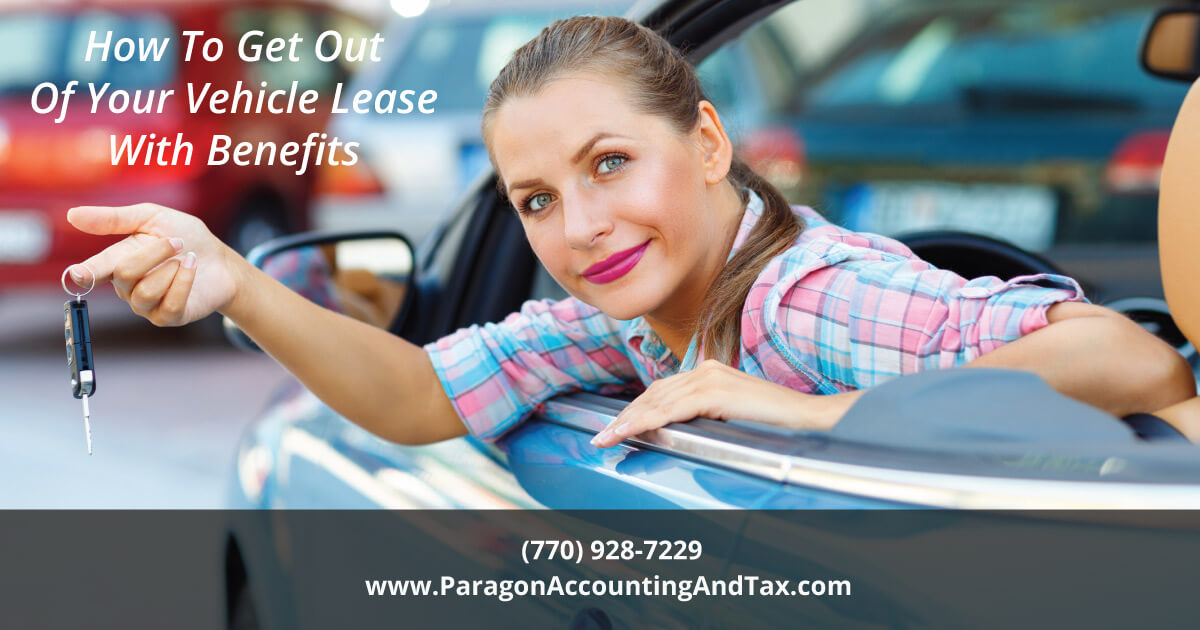 You love your lease vehicle. It's fun to drive. It's still has a "new car smell". However, the miles are racking up. Plus, you suspect that you're not going to fulfill the terms of the original lease agreement. What should you do? Can you get out of your vehicle lease with benefits to your tax obligations? Today, I can deliver happy news.
Extra Mileage Charges On Your Lease Vehicle
When you return your lease vehicle, whether earlier than the lease period or at its completion, an inspector will determine how much wear and tear you have put on your vehicle. They will also verify the number of miles on the odometer. Any excess mileage will become an expense to the lease agreement and you will need to pay it. Good news is that you can get out of your lease with benefits. Granted, you'll have an extra charge (as a percentage of your business usage), but you'll be able to use that amount as a tax deduction.
Early Termination Fees
If you don't want your lease vehicle any longer, you can return it to the dealer with an early termination fee. Normally, you agree at the beginning of the lease period that you will keep the vehicle for a specific number of months and use no more than a specific amount of miles. As we all know, life happens and things can change. If you decide to quit the 39-month lease agreement in month 24, the lessor will probably want 6 months payments as a termination fee. Good news again! If your termination fee is $2400 and your business use percentage is 60%, you can deduct $1440 as a business vehicle expense.  The termination fee is horrible, but you can still get out of your vehicle lease with benefits.
Vehicle Lease With Benefits
A vehicle lease for business purposes need professional tax calculations. Assuming you know all the tax laws is pretty dangerous to your bottom line. Rather, partner with a CPA firm that knows how to save you money and do all the deductions correctly. At Paragon, we specialize in small business bookkeeping, monthly accounting services, and payroll needs.