Is your office a tax-reporting wreck?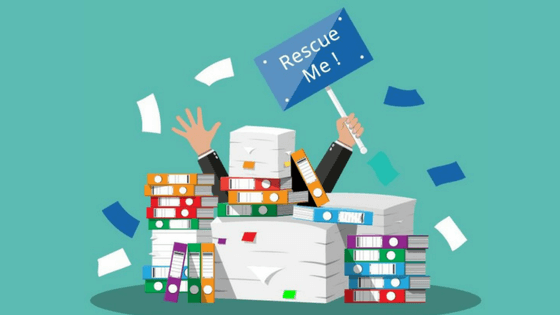 Have you ever had the feeling that you don't want to step into your office because it's a total mess? Perhaps you have so many piles of paperwork that if anyone else were to look for something, they wouldn't know where to start. You're not alone. All business owners know that end-of-year is a dreaded time to compile and collect documents for impending tax reporting. However, year-end doesn't need to be a fearful season. 
Systems are key
Like most things in business, we can avoid stress if we implement a system. That goes for year-end planning too. If you create a system that efficiently compiles your receipts, you're more likely to reconcile your credit card and bank statements. Similarly, if you have a system for processing payroll, it becomes much easier to pay yourself every month. Even though these processes seem daunting at first, they will save you time and energy when preparing for tax reporting.
Be honest: Is it time to get help?
There will come a time, or you may already be there, you're too busy to stay true to your systems. Even with systems, you still find yourself with piles of papers and incomplete duties. At this point, you should stop and recognize that you need help. Help can come from hiring a personal assistant, office manager or an administrative assistant. If full-time support is not in your budget, consider outsourcing the work. Taking non-income producing items off your plate will allow you to keep your paperwork on track for tax reporting while you can commit to the income tasks.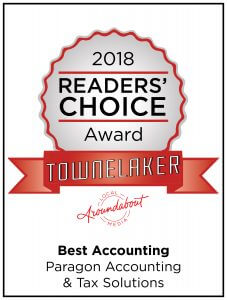 At Paragon Accounting and Tax Solutions, we believe in using systems that work for your business. Not every small business is the same. Therefore, we cannot provide a one-size-fits-all solution for our customers.  Our year-end tax preparation meetings ensure you have prepared for your tax implications before they become due.  Contact us so we can sit down & carefully look at your business needs.